While I may want to believe that commercial sex workers choose to ply their trade, the reality is that most of them don't have a choice. Even today, families sell girls into the sex trade for as little as a couple of hundred dollars, and the girls are expected to remain till their earnings pay off the cost at which they were acquired.
The girls already sold into the sex trade, perhaps, have no option but to remain till AIDS or old age claims them, but must the daughters born to them have to follow them into slavery?
Hopefully not!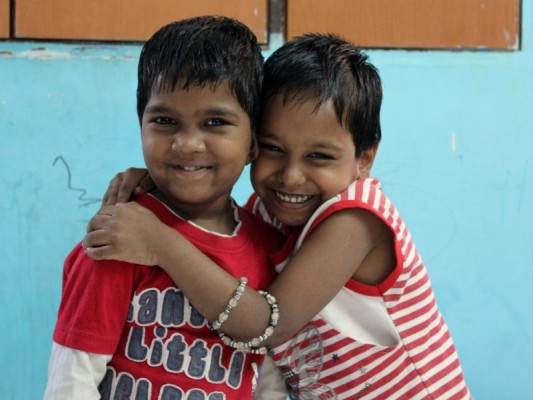 Their smiles hide the horrors they have witnessed!
Do check out my blog post on
the Invisible Victims of Sex Trafficking
, and help spread the word if you can.
_____
A
drabble
is a story told in exactly 100 words.