Sarita is the daughter of illiterate migrant workers, who used to attend the informal education centre at the construction site.
Four years back, she underwent a heart surgery. A couple of days back, she developed related complications. She was operated upon yesterday, but couldn't recover and passed away.
A brilliant student, Sarita could have accomplished anything she set out to do, instead, she ended up dead. Shouldn't clean water, basic sanitation, and health care a basic entitlement? Why should Sarita have to pay with her life for the crime of being born poor?
When will things change? Will they ever?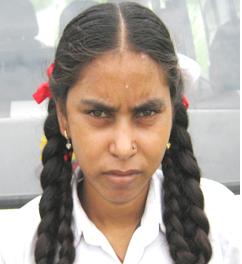 _____