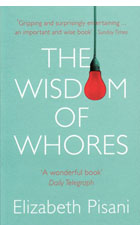 Sometimes you come across a voice that cuts through the nonsense and tells it as it is. A voice that is not afraid to tell you that the UN spent $ 250 million on AIDS prevention in 1995, and private users spent $ 2 billion on botox injections ten years later. A voice that questions a much admired public figure for declaring that he intends wiping out polio in less time that it took his company to wipe out its nearest competitor. A voice that challenges with humour.
I just started reading Elizabeth Pisani's "The Wisdom of Whores", and I am already addicted.
_____
A
drabble
is a story told in exactly 100 words.