Technically, I should have mentioned it yesterday, but I am participating in the
NaBloWriMo blogging challeng
e. Participants agree to write one blog post per day (on our own blogs) during the month of October.
What's so great, you may ask. I have been blogging every day since I started the blog in July last year. And if I did not miss a single day even when there was nobody reading my blog, which should I miss a day now?
No reason to miss a day, but perhaps this is the time to get some structure into my blog, so I don't have a week of rants, followed by a week of kids, and another of drabbles. Right now, I am too tired to think of the structure that I am going to get in, but there will be one by the weekend - I promise.
Meanwhile, here is my post for the day-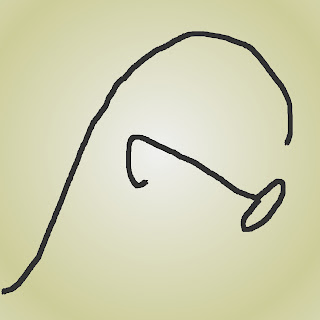 One hundred and forty years after he was born, two years after the United Nations declared that his birthday would be celebrated as International Day of Non-violence, how many people in his country of birth even remember Mahatma Gandhi?
My nearly six year old knows that America was discovered by Amerigo Vespucci, and Australia by Captain James Cooke. He knows that John Dunlop was a veterinary doctor, and he has heard of James Stevenson. But while he can identify photographs of Gandhi, he has no idea who he was or what he stood for.
Practically every Indian pays token obeisance to the Father of the Nation- his picture even adorns the largest denomination currency notes - but few people know, or care to know what the man actually stood for.
Gandhi stood for equality. Gandhi stood for humanity. Gandhi stood for truth and justice.
Gandhi did not use force to press his demands, he forced people to listen to his demands by appealing to their good sense and humanity.
Albert Einstein said of him - "Generations to come, it may be, will scarce believe that such one as this ever in flesh and blood walked upon this earth". Perhaps, it is because we cannot comprehend what the man stood for, that we choose to ignore him ideals completely.
He was relevant in his time. He is equally relevant today. And he will continue to be relavant till his ideals are adopted universally, when the necessity of relevance itself will be lost.
The time to imbibe his humanity and his compassion is now. The world cannot wait.
Last year's post on Gandhi -
here