I was always Daddy's Dearest Daughter. Pampered. Indulged. Mollycoddled. Left to him, I would have been spoilt, but luckily for me, it was never left to him.
To him, I could do no wrong. I had always to be the best, and when I wasn't, he never accepted the competition as fair.
I grew up, got married, made him a grandfather. But to him, I remained the little girl he would hoist on his shoulders.
He would get agitated when the kid next door cried- he thought it was his daughter in distress. Me, he hugged, but never really recognized.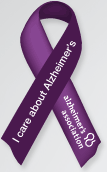 In memory of the most wonderful father anyone could ever have.
I love you, Pops.